Jody Day takes part in The NotMom Conversation with Karen Malone Wright & Laura La Voie: 13 Sep 2020
Watch this and other 'Not Mom Conversations' on YouTube

March 2020 'Coping with Mother's Day' webinar. 
Whatever stage of your life you're at as a childless woman, Mother's Day can be a complex one to navigate. This webinar looked at the experience of Mother's Day from the viewpoints of our different childless guests, as well as sharing self-care tips and answering your questions to help you navigate this day and featured: Lizzie Lowrie (UK), Karin Enfield-de Vries (NL), Kate Kaufmann (US) and Lauren de Vere (UK).
Click above or this link to watch.

February 2020: Jody Day interviewed on the "Where's My Happy Ending" Podcast
One of my Jody's frankest ever podcast interviews… with Matt Farquharson of 'Where's My Happy Ending' talking about her difficult childhood, undiagnosed teenage depression & promiscuity, abortion, being married to an alcoholic, infertility, divorce, childlessness, grief and… finally finding a childless 'happy ending' after all of that!
https://apple.co/33bWjxr

November 2019:  'Coping with Holiday Expectations' webinar
Hosted by Heather Whiffin from More to Life (the involuntary childless support wing of Fertility Network UK). With Jody Day and Team Gateway – Lauren de Vere (host of the 2020 London Plan Bee Programme), Karin Enfield (Host of the 2020 Online Bee UK/EU Hive) and Elizabeth Grambsch (Host of the 2020 Online Bee North American Hive).
Click the image above or this link to watch and get some actionable tips on how you can make this holiday season less stressful for yourself.
September 2019: World Childless Week  – Finding Acceptance Day – Jody Day interviews Professor Cristina Archetti on her forthcoming (2020) book and research on "Childlessness in the Age of Communication: Deconstructing Silence."
June 2019: The Full Stop Podcast Interview – I'm excited to be the first guest (at 34 minutes) on this exciting new podcast created for the childless-not-by-choice (CNBC) community by two women and one man: Berenice Smith (UK): artist, geek and graphic designer and founder of the award-winning Walk in Our Shoes site; Michael Hughes (AUS): one half of the Married and Childless blog from Australia; Sarah Lawrence (UK): founder of After the Storm website and community. This first episode is themed around the issue of 'Speaking Out' and the first half of it features candid conversations between the 3 presenters on issues that all of us have probably experienced, or might even be dealing with right now such as: How do we separate our private and work life around childlessness?; What to do about Facebook?; How to maintain (or not) friendships with parents?; Being open about infertility as a man; And more. This is the kind of watercooler chat you can only dream of!! At 34 minutes, I'm interviewed and I speak out my first (and very bruising experience) of going public in The Guardian in 2012 and how that changed my friendships forever as well as what I've learned in the last 9 years of speaking out (and why it's still so important to me to do so). I also share my tips for you if you're want to find your own way to be more open with those around you. Click here to listen to the Podcast, to read the show notes and subscribe.
March 2019: Magnificent Midlife Podcast Interview – a short, frank and refreshing interview with me by Rachel Lankaster at Magnificent Midlife. It's only 30 mins long and we talk about, including other things: how I came to set up Gateway Women 8 years ago; Breaking the taboo of talking about one's own childlessness; The importance of recognizing the grief associated with being childless not by choice; How change may not always be welcome amongst your friends and family; The importance of finding your sisters when coping with childlessness; Forging a midlife identity that is not wrapped up in motherhood; The confidence and focus that can come in midlife.
You can listen here or on iTunes or Podbean.
August 2018: Click here to listen to this hour-long interview (with music and chat too!) with childless journalist/presenter Bibi Lynch on her 'Bibi Does Soho' show on Radio Soho. My interview starts around 9-minutes in and we both talk about what it's like being 'out' in print about our own involuntary childlessness – Bibi has written movingly about her own story in The Guardian.  We also discuss my experience of being childless after abortion, what happens on a Gateway Women Reignite Weekend; how we both feel about labels such as 'Spinster' and 'Career Woman'; why Bibi's been too scared to start reading my book; about the parallels between the systemic ways that pronatalism and racism both operate; about the novel that I'm writing; about my memories of Soho in the 80s and why Air Hostess Barbie was my favourite toy when I was little! It's a great interview and I really hope you enjoy it. Bibi and I had a lot of fun!
December 2018: "Reflect & Renew" – a 1-hr webinar This is a recording of my 'Reflect & Renew' Webinar from 29th December 2018 in which I talk about the feelings that come up at this 'in-between' liminal moment in the year, and how to cope with them. Also questions from viewers on coping with difficult questions, friendships, self-care, grief work, ageing as a childless woman, childlessness in the workplace and more!
Sign up here to know about future free Gateway Women webinars: www.bit.ly/gw-update

SEPTEMBER 2018: My 30-min 'Facebook Live' reflecting on #WorldChildlessWeek 2018 and with appearances by Steph Phillips and Berenice Smith from WCW
www.WorldChildlessWeek.net

SEPTEMBER 2018: 'Finding Acceptance & Moving Forward' – a 1-hr webinar for World Childless Week
www.WorldChildlessWeek.net
AUGUST 2018: An in-depth and wide-ranging podcast interview with me by the wonderful Michelle Marie McGrath for her inspiring "Unclassified Women" series. This is the concluding episode of Season 3 – I was also the first interviewee in 2014… a lot has changed for me and in the 'field' of childlessness and we discuss a LOT in this interview.
Podcast page with details of the interview. Listen on iTunes or YouTube
www.MichelleMarieMcGrath.com

JULY 2018: 'Working Through the Grief of Childlessness' – a 1-hr webinar for 'More to Life'
Fertility Network UK – "More to Life" page
JUNE 2018: Podcast interview with Civilla Morgan on her long-running and excellent Childless Not By Choice Podcast. In this interview we go deep and wide, discussing everything from the 'double whammy' of being both single and childless not by choice, about how the 'freedom' of childlessness that parents envy doesn't feel like 'freedom' at first, and why it might be soooo hard for most mothers to understand and empathize with our experience; about how 'griefy moments' can still sneak up on me, even though I'm now totally at peace with my childlessness; about pronatalism, feminism, sexual equality and why perhaps the fetishisation and glorification of motherhood is part of a societal 'backlash' against women's gains towards gender equality; about grief, and how just as perhaps one of the most painful experiences of romantic love is 'unrequited love', disenfranchised grief (such as childlessness) is a form of 'unrequited grief'; about the myth of 'moving on' and the myth of 'fairness' too. And believe it not, much, much more! Listen here
www.ChildlessNotByChoice.net
MAY 2018: A podcast interview with Karen Wilmot, a childless midwife. Although Karen's usual podcast topics are not relevant to us, this one is – and I hope some of her regular audience listen to it and find out more about our experience for a change – because lordy we get to hear enough about pregnancy and family issues, whether we want to or not! I think I could write a passable parenting book I've learned so much from films, TV, friends, family and the media over the years! In this interview, we talk a lot about my story, about the early days of GW and about the pain of not belonging and how to deal with that, as well as the social aspects of the overvaluing of motherhood culturally and how that causes such pain to both childless women and mothers.
Listen to my interview with Karen Wilmot here.

APRIL 2018: A recording of my live webinar and guest conversations for The We Are Worthy Summit on 'Coping With Other People'
www.WeAreWorthySummit.com
 
APRIL 2018: A recording of my live webinar and guest conversations for The We Are Worthy Summit on 'Creating Your Plan B'
www.WeAreWorthySummit.com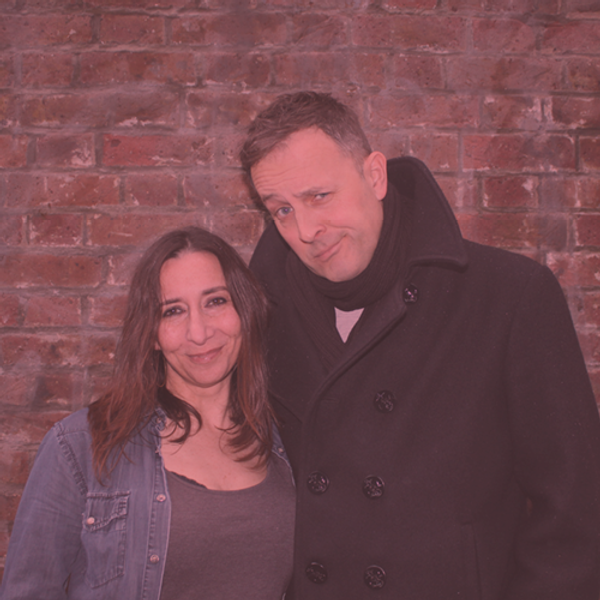 MAY 2018: My interview (+ chat + music) with childless writer and journalist @BibiLynch on @RadioSoho. Talking about #PronatalistPrivilege and my memories of Soho in the 80s. A great example of what funny, frank childless women REALLY talk about… http://bit.ly/2MVXsDw
SEPTEMBER 2017: Podcast Interview with Jessica Murnane on the 'One Part Plant' Podcast
One of Jody's most listened-to podcast interviews in which she discusses her journey to being childless, the ideology of pronatalism, how the fetishism of motherhood serves no woman, and 50 reasons why a woman may not be a mother (they aren't what you might expect).
Click here to listen and for show notes of all resources mentioned
IF YOU WOULD LIKE JODY TO SPEAK AT YOUR EVENT OR APPEAR ON YOUR PODCAST OR BE INTERVIEWED ON YOUR SHOW, PLEASE CONTACT US BELOW: